A Welcome Message from our Managing Partner
My Path to Management Consulting
Welcome and thank you for visiting! I personally wanted to take the opportunity and thank you for spending at least few seconds of your valuable time getting to know our business and see what we can offer you.
Below you find my Executive Bio that lays out the foundation for my consultancy career. I sincerely hope we get a chance to work together on your business needs in the near future.
I have a 20+ years of progressive global managerial leadership experience with full commercial responsibility, identifying market opportunities and driving forward sustainable businesses via actionable, manageable, and measurable tactics for consumer businesses.

I am particularly strong in leading integrated Direct-to-Consumer (DTC) business designs that drive increased sales and profits by utilizing marketing automation and data-driven marketing capabilities. Equally strong in ensuring operational excellence by re-engineering systems and business workflows.

My career includes extensive global experience managing complex multi-million dollar cost efficient Direct-to-Consumer P&L's and marketing strategies throughout Europe and the USA. The results of my efforts have been improved levels of revenues and customer loyalty as well as profits attained by reducing internal operating costs and improving ROI on marketing investments through digital transformation. Living and working in various countries during my career has made me a highly adaptable and resilient when facing changes in business environments and given me a profound understanding of the cultures I have worked at.

Since 2012 I have been engaged in consultancy and developing the consultancy practice of HKH Management Consulting, a boutique consultancy agency, with growing network of partner companies world-wide. I have consulted on DTC business designs across industries such as Print, Publishing, Media, Retail, Gaming/iGaming, SleepTech., Logistics, Healthcare and Membership Organizations giving me a wealth of knowledge of how to develop businesses across industries using this unique business design.

I have both a M.Sc. Economics and a BBA degree from the Hanken School of Economics and Helsinki School of Economics and Business Administration (today known as Aalto University), respectively. I have also co-authored a publication "Advances in Electronic Marketing" by Idea Group Publishing.

Keep following our thinking and thoughts about DTC environment on your choice of social media platform.
Save
Save
Save
Save
Save
Save
Save
Save
Save
Save
Save
Save
Save
Save
Save
Save
Save
Save
Our Six Point Value Proposition
1. Tailormade
While proven techniques and methodologies form the baseline for our client work, our advice, recommendations, and our solutions are always unique for your business alone.
2. Experience
We assemble the best cross-functional teams which are focused on subject matter expertise, leveraging our membership in Global Consultancy Partners (GCP) network around our client cases. All of our consultants have at least 15+ years of experience from driving forward sustainable businesses across functions and industries. You work directly with only senior level people.
3. Focus
We focus on what we are best at. That is, data-driven strategic expertise for developing consumer businesses, while at the same time helping our clients to discover the disruptive benefits of going DIRECT regardless of the industry in question.
4. Global
Our decades of experience comes from a truly global environment. We are hence perfectly aligned to help your organization in any cross boarder efforts. We are particularly strong in building a "bridge" for your business between Europe and North America and vice versa.
5. Value
Consultancy practices rarely talk openly about the value/cost ratio of their services. As a boutique agency we work hard everyday to guarantee you the same value as any Top-4 agency in the world for half the price. And that is not all, we also hold ourselves accountable for the recommendations we make.
6. Service
While many consultancies give innovative and smart recommendations, they often, after doing this, do not have a service for the implementation phase. We, on the other hand, have adopted approach where we also service our clientele during the deployment stage utilizing our world-wide operational partner network.
Some key accomplishments
Markets with experience from
20+
Advisory Hours
20K+
Strategies Developed
60+
Businesses Advised
30+
publications
1
client satisfaction
98.7%
Advanced Analytics Capability
100%
Our Timeline
The early years
HKH Management Consulting Ltd. was founded in 1996 in Stamford, CT, USA by Mr. Heikki K. Helenius. At the end of the decade, the company moved its headquarters to Helsinki, Finland. Mr. Helenius served as the company's owner and CEO until 2011. He had a career that spanned more than 30 years in various senior and executive roles focusing on FMCG and publishing industries in a global environment.
Before founding HKH Management Consulting, Mr. Helenius worked at a major international companies such as Unilever and Reader's Digest, as well as at International Masters Publishers. He was actively involved in organizations promoting Finnish businesses in North America. He was a board member of the Finnish-American Chamber of Commerce, New York chapter and a trustee for the American-Scandinavian Foundation.
Today and onwards
Today HKH Management Consulting has offices in Helsinki, Finland, Malaga, Spain and Kingston, New York, USA in order to be better positioned to serve clients globally. It has partnered up with number of other boutique consultancy businesses and formed a network of agencies called, Global Consultancy Partners (GCP). Through this platform HKH Management Consulting is a better positioned to serve diverse client needs globally.
Overview of Our Expertise
Direct-to-Consumer (DTC) Business Designs
100%
Advanced Marketing & Sales Analytics
100%
Omni-channel Marketing Strategies
100%
Market Research & Competitive Analysis
100%
Some of Our Global Consultancy Partners (GCP) Members
How to get started with DTC?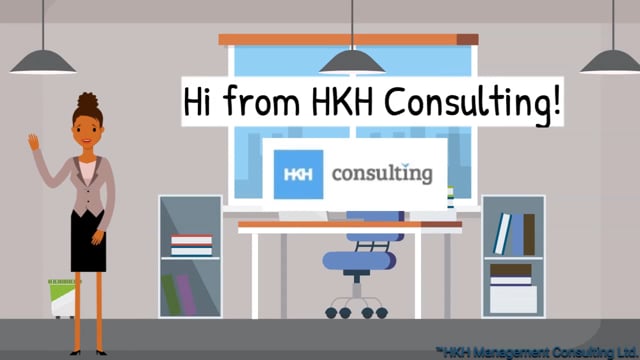 Management Consultancy Group with a Global Footprint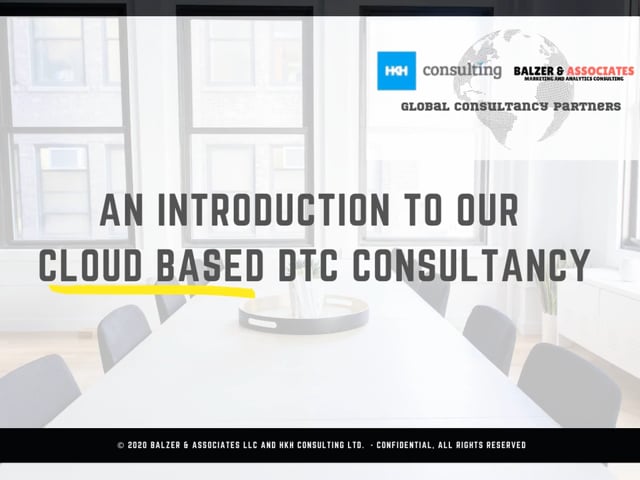 Book an Introductory Teams Meeting with our Partners